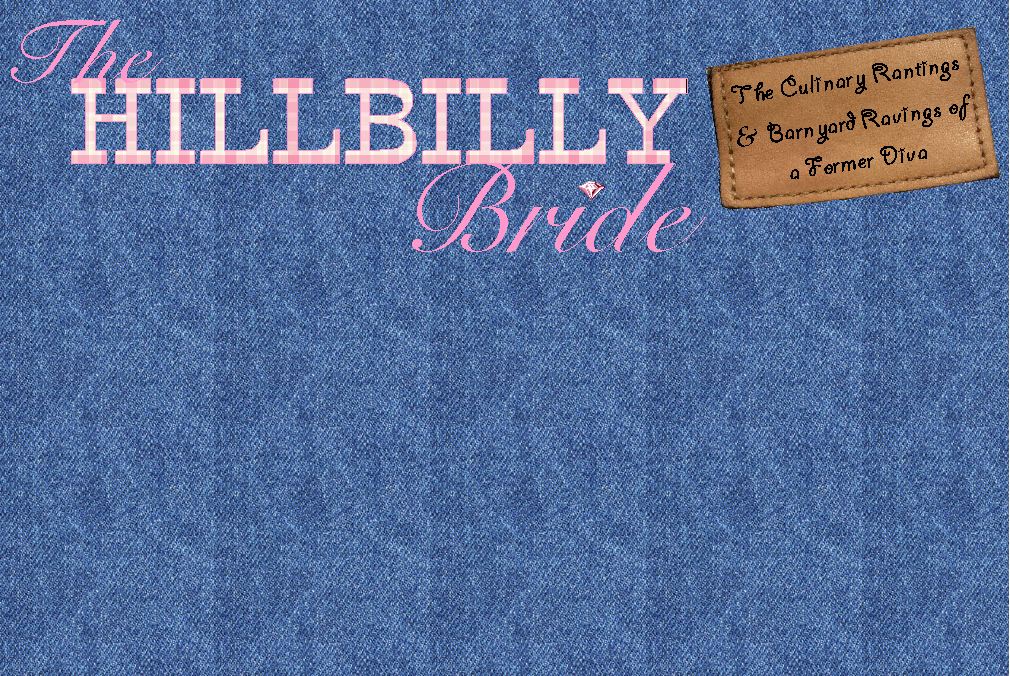 Disclaimer/Disclosure

I am not a doctor, teacher, nutritionist, or dietitian.  I am not an expert of any kind.  I am just a wife and mother, stumbling through...learning as I go, trying to give my family the healthiest life I can.  Information and opinions offered on thehillbillybride.com (the site) are offered for entertainment purposes only and should not be used as a substitute for professional advice in any instance.  Readers are encouraged to make their own decisions based on their own research and to seek advice from medical professionals.  The site assumes no responsibility for those who fail to do so, or for any errors or omissions that may occur throughout the site. 

The site may share links to products, services and information on third-party websites.  In some cases, compensation may be received in the form of affiliate programs, advertising, free products, etc.  Any such compensation will never influence my opinion and I will only share those things that I truly feel are of benefit.

Copyright 2012 The Hillbilly Bride. All Rights Reserved.